Discover more from Victory Briefs
Debate news, resources, and discussion by Victory Briefs
Over 11,000 subscribers
Bored in Birmingham: Places to Go and Things to See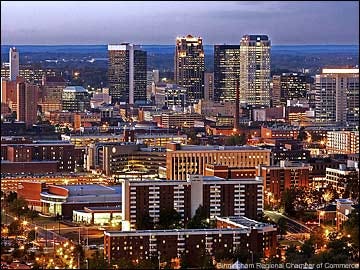 Birmingham, Alabama may not be the biggest city in the US, but that doesn't mean there's a lack of fun things to do when you're not busy debating. The following is a list of attractions to visit throughout the city during your downtime.
The Birmingham Civil Rights Institute
This historic museum traces the journey of the civil rights advocates of the 1950s and 60s, who changed the course of American history. The struggle for equality for Black Americans is chronicled here, from the Jim Crow laws in the 1800s to the freedom rides, sit-ins and demonstrations of the 1960s.
Regions Field
In April of 2013, the Birmingham Barons Baseball Club played their first game in their new ballpark, Regions Field. The state-of-the-art 8,500 seat facility in the heart of downtown replaced Hoover Metropolitan Stadium, the home of the Barons since 1988. There are home games on both the 16th and 17th of June. Plus, they have AMAZING hotdogs. Kevin Roberts can confirm.
16th Street Baptist Church

Four young girls were killed when a Ku Klux Klan bomb exploded in this historic church in 1963. The girls are remembered with a shrine in the crypt where they died, and a vibrant stained glass window donated in sympathy by the people of Wales adorns the historic church.
Alabama's Splash Adventure Waterpark
A 200 acre waterpark just outside of Birmingham. Tickets are relatively inexpensive and they have group discounts. Go cool off from the hot Birmingham sun! Besides, who doesn't love a good water slide?
Whatever you do, make sure you take some time to just enjoy the city. Like JRob said in his interview, Nationals is a LONG tournament, so be sure to relieve some of the stress during your time off!
- Jared Woods
PS: According to Wade Houston --  "I went to Regions Field for the first time last night, and it was pretty cool. There's a Dreamland BBQ there now. There's also the botanical gardens and the zoo (I can verify that the zoo lets you congregate with the kangaroos and wallabies while they eat). Let me know if y'all need any food recommendations."