Discover more from Victory Briefs
Debate news, resources, and discussion by Victory Briefs
Over 11,000 subscribers
"Fast Talk" Movie Available for Preorder Oct 3.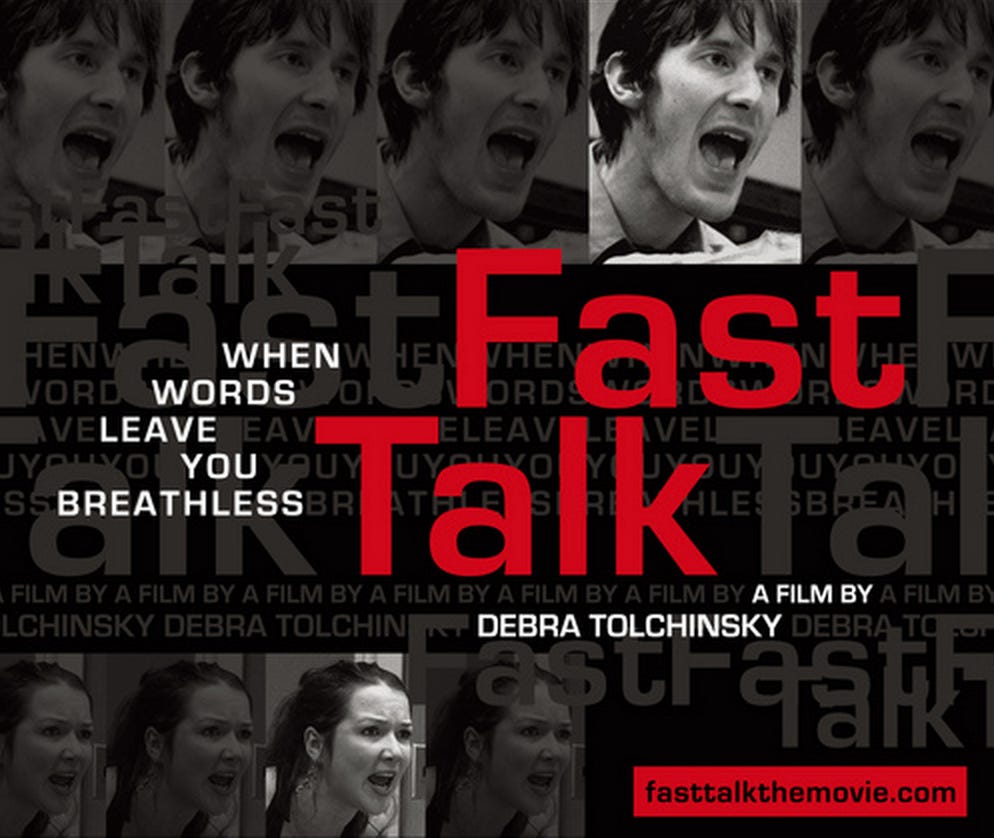 From their press release:   
Cross X Productions' award-winning feature documentary about college debate, Fast Talk, directed by Debra Tolchinsky, is available for video on demand (VOD) purchase and rental via iTunes starting October 11, with pre-sales beginning October 3. Fast Talk tracks the Northwestern University debate team as it tries for a second consecutive championship while simultaneously examining why debaters now talk so fast (upwards to 500 words per minute) and how their arguments are unintelligible and inconsequential to a non-debate audience. Clearly there are benefits to fast-talking--more arguments presented in a shorter amount of time. But is there a dark side? Has debate slowly morphed from an activity meant to train young minds to an activity meant to train winners regardless of whether or not they know how to communicate or form nuanced arguments. Regardless, as the film shows, there is much to admire about the present state of debate: Coach Scott Deatherage cares deeply about his team and the debaters are whip smart, committed, and tenacious.